---
Before You Use Your Wellbeing Day Planner
By Ebru Şinik - Wellbeing Instructor & Ayurveda Teacher and Holistic Health Author | Chopra Teacher
---
Do you know why I prepared this day planner? In order for you to create Your Best Version in life!
I have accomplished this, and I know that you can comfortably do the same, without having any difficulties and with great pleasure. It is every single person's birth right to create their best versions in this life and I highly recommend you start exercising this right immediately.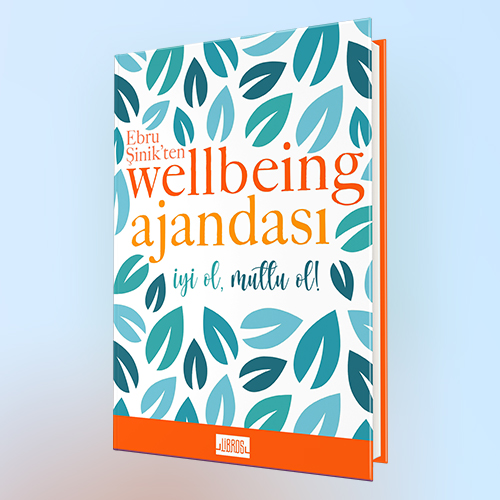 I planned this day planner in such a way that you will be able to integrate ancient preventive medical protocols, which I synthesized using the latest scientific data and penned in my books "Your Genes Are Not Your Destiny", "Health, Breath & Life", and "Integrative Detox Suggestions", into your lives one by one.
These routines, which you will be adding to your life each month based on my suggestions, will make you feel much better physically, mentally, and spiritually. As you progress through these techniques, you will start to feel much better, more balanced, healthier, happier, more cheerful, energetic, and last but not least, fully rooted into the world.
Life is actually amazingly simple, and there is no reason to complicate it. All people have the same goal: to be happy, to feel happy...
But how do we become happy? Is there a general criterion for being happy? Of course!
The basic principles of happiness that come after four basic physiological needs identified by Maslow apply to all people:
Attention
Affection
Appreciation
Acceptance
When we look at the Vedic teachings in this respect, which are known to date back 5000 years ago and describe the universal laws, we see that the first condition for happiness lies in finding the Purpose of Life (dharma).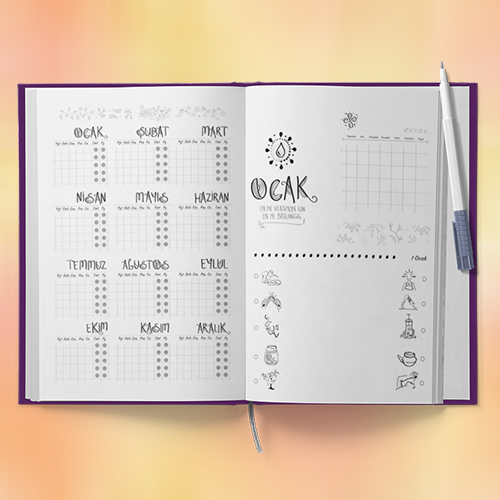 A person, who discovers the reason for being born into this world and directs his daily engagements accordingly, leads his life with a sustainable feeling of happiness and satisfaction. I totally agree on that!
When I refused to use the calmative pills for my aggravated anxiety, introduced the practice of meditation into my life to calm my mind and started nose breathing exercises based on the discipline of yoga, arranged my daily routines according to my dosha and ayurvedic lifestyle and changed my cooking based on the basic principles of ayurvedic nutrition, then all of my mental activities, physiological functioning of my body and my relationships started to transform in a positive direction, without bothering me at all, yet in an enjoyable and peaceful manner.
With these changes that seemed small but were extraordinary to me, it was as if I was getting to know life once again. With these changes, my life became remarkably healthier, happier, more enjoyable, and cheerful. As I look back today, I understand very clearly that happiness is primarily achieved through self-awareness, self-knowledge, and self-discovery.
Get ready to comprehend universal laws based on your experience while exploring yourself through this Wellbeing Agenda that you have for this very reason!
I have included a new topic and new routines for you in each month so that you can explore yourself throughout the year. First of all, I recommend you to carefully review the page on which we iconize daily routines.
Ten different daily routines are introduced initially for you to practice every day. Don't be scared though. I am sure you will be looking forward to the new routines that will come your way in the forthcoming months, for you will be highly motivated by the wellness you will experience as you practice them.
Those of you who would like to read further about the routines practiced while using the agenda can consult to my book Your Genes Are Not Your Destiny.
I hope you will enjoy life more by experiencing a general state of wellbeing that improves every day in your physical, mental, and spiritual bodies while using your wellbeing agenda.
Let's start creating Your Best Version in this life right away!
Be Well, Be Happy!
s